3 Reasons to Include Motorized Window Treatments in Your Dallas-Area Home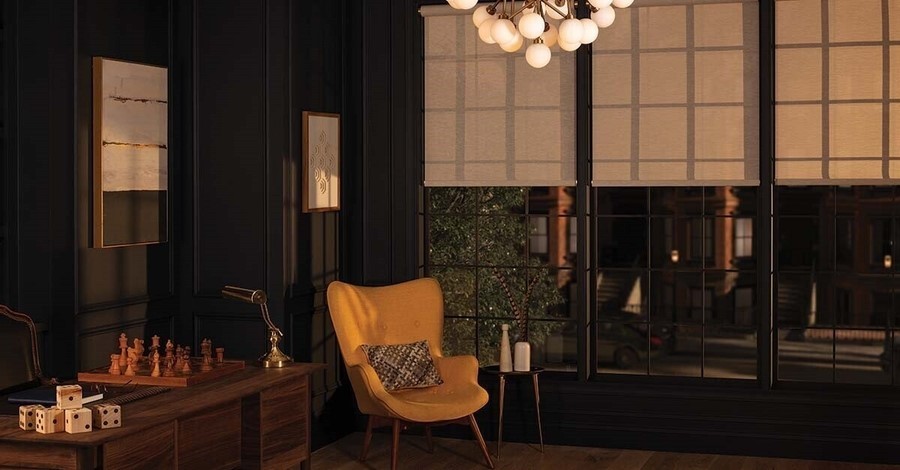 Experience Style, Comfort, and Convenience All at the Tap of a Button
Imagine sitting on your chaise lounge sofa, book in hand, enjoying a relaxing afternoon in your living room. As the sun makes its way across the sky, the room begins to warm from natural light, but a glare from reflected sunlight hits your face. Instead of losing your comfortable seat on the sofa to walk over to the window and lower the shades, simply use a voice command, or tap your finger on your favorite smart device to lower the shades in seconds.
With motorized window treatments, you can control the light that enters your Dallas, TX home, plus you can complement your interior design aesthetic with luxury fabrics and modern styles. Keep reading below to learn how automated shades and blinds offer style, comfort, and convenience with a simple press of a button.
SEE ALSO: Bring Sophisticated Design and Energy Saving Benefits with Motorized Shades
1. Complement Your Style
If you're a fan of minimalistic décor, then Lutron's Palladiom roller shades are the perfect match for your Texas home. Wired and wireless options are available, so whether you're in a newly built home or amid a retrofit project, you'll be able to incorporate this stylish smart home solution.
Palladiom wall keypads come in a wide selection of finishes – metals, mattes, and glass – so there's no need to look at a bank of old-fashioned, white light switches on the wall. These motorized window treatments integrate with a Lutron HomeWorks QS lighting control system, too, so you can easily customize smart scenes, program shades to raise or lower throughout the day, and integrate with other smart home devices such as your smart lighting.
2. Performance Meets Aesthetics
Fabric selections for automated shades are not only luxurious, but they are functional as well. Sheer shading fabrics have an open weave that preserves your Texas city or countryside views while filtering sunlight. Translucent fabrics have a tighter weave that filters sunlight even further and provides privacy. Blackout fabrics are opaque and perfect for spaces like your bedroom that require complete privacy from prying eyes.
3. The DeVance Difference
We offer something to Texans that other integrators simply cannot, and that's the DeVance Difference. We take care of our clients like they are our family, and our team of trained smart home technicians will collaborate with homeowners throughout the entirety of any project with an eye for detail and quality. We're passionate about elevating your lifestyle with luxurious smart home technologies that not only look great but work well and make your life easier!
Connect with us here using our online contact form or chat with us at the bottom of your screen in the chat box to start a conversation about smart home solutions like motorized window treatments. We can't wait to hear from you!