Lutron's High-End Motorized Shades Can't Be Beat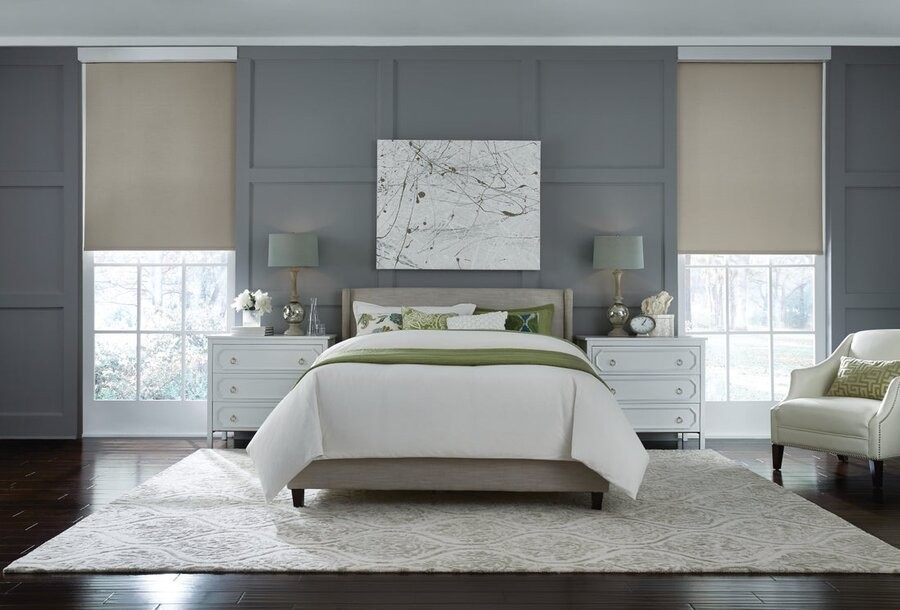 Bring Incomparable Automated Window Treatments to Your Whole Living Space
While motorized shades might initially not seem like a crucial addition to your smart home setup, you'll find that most homeowners see them as essential components to their everyday routine and lifestyle. Because this smart solution is so practical, stylish, and easy to use, its treatments need to come from a reputable brand. We can't think of a better name than Lutron!
Don't settle for low-end shading from "shady" companies or off-the-shelf brands that don't meet your high standards. Instead, Lutron offers high-end motorized shades that are sure to elevate every area of your Highland Park, TX home. Find out more below!
SEE ALSO: Top Benefits of Lutron Motorized Window Treatments
The Lutron Difference
Lutron prides itself on being your go-to high-end lighting and shading company. Nowhere else can you find the perfect blend of these two components that so effortlessly integrate into your smart home setup. And while the brand offers a variety of lighting fixtures to illuminate your home, it delivers just as many shading models and styles to match your preferences.
From honeycomb and roman shades to blackout and sheer shades in your choice of colors and fabrics, there is a shading setup designed for every room in your home. Different Lutron systems have their unique purposes for your specific home layout, with matching keypads and wall stations that enhance and blend in with your personal décor.
But what truly makes Lutron stand apart from the rest? Its scalability and ease of use. You can begin with shades in one room or anywhere in your home and then expand as you see fit. Adding new shades and fixtures to your system is a breeze – and managing one or all is just as easy, no matter how big or small your setup is at the start. Lutron prioritizes practical and innovative whole-home integration to make controlling your shades simple for everyone.
Work with a Professional for Your Installation
Just as you shouldn't settle for less-than-the-best shading solutions – you shouldn't rely on a DIY setup or installation either. This is where our team of experts at DeVance Electronic Lifestyle can transform the whole process for you. We are your motorized shading professionals; we know how Lutron systems work and how to make them integrate seamlessly into your home's layout with zero hassle.
The end result is a fully integrated shading system from Lutron that operates with ease day in and day out. With just the tap of a button, you'll have your automated window treatments at your command.
Ready to work with DeVance Electronic Lifestyle for your upcoming shading installation? Bring the power of Lutron to your home today. Give our team a call or fill out our online contact form here. We look forward to hearing from you!