Incorporate Motorized Shades into Your Daily Lifestyle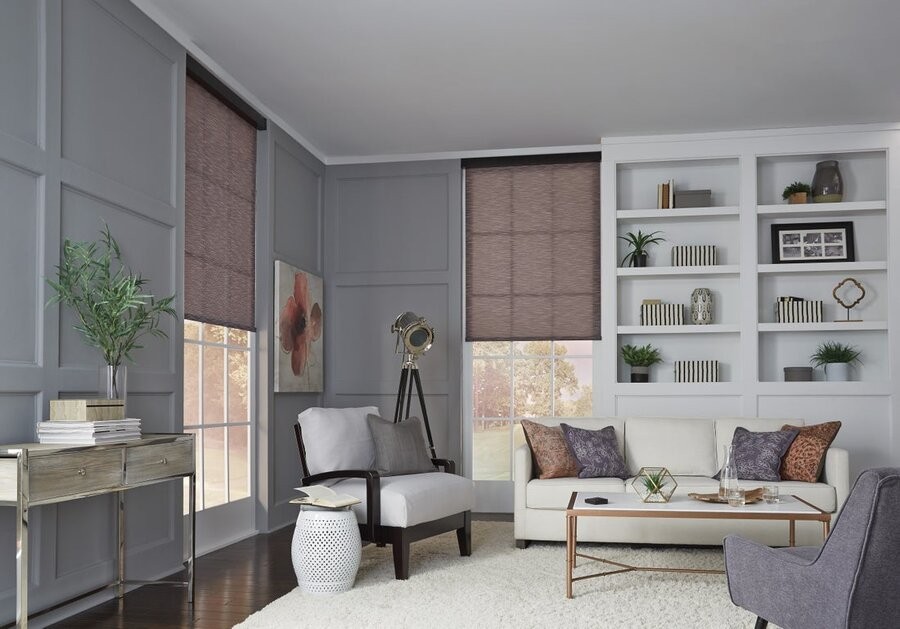 One Tap of a Button Brings Lutron Window Treatments into Your Routine!
Have you brought motorized shades into the fold of your Highland Park, TX smart home setup? Once you experience the luxury and convenience of this innovative solution, you'll wonder how you ever went without it! Automated window treatments combine style and functionality and so much more to enhance your daily living experience.
Keep reading below to learn how you can benefit from smart shading – and how Lutron's solutions stand above the rest. This advanced technology from Lutron can transform ordinary home life into elegant smart home living.
SEE ALSO: Top Benefits of Lutron Motorized Window Treatments
Why Motorized Shading?
When you think of smart home automation, you might envision smart security solutions and climate control – or even high-end audio video control. Perhaps motorized shades don't jump to the top of your list. However, motorized shading can impact your daily lifestyle - simplifying your everyday routine in a sleek way.
Whether via your smartphone, touchscreen tablet, or wall keypad, you can manage every window treatment throughout your property, raising and lowering them on command. Just press a button to make "scene" selections, control individual fixtures or every shade at once, and make adjustments to any feature with zero hassle.
Imagine waking up to your shades rising automatically with your alarm, gradually letting in the sunlight to illuminate your room. The same can happen with the rest of the shading throughout your home as you make your way downstairs into the kitchen. When the sun's rays get a tad too harsh, your shades can lower on their own, whether by a schedule or sensing the rising heat via photosensors. Then, as the day begins to wind down, your shades can rise again to let in the last bit of lingering daylight. When bedtime approaches, your shades once again lower to create a private and comfortable environment for sleeping. Smart shading makes it that easy!
Why Lutron?
You now know why motorized shades are a must for your complete smart home setup – but which brand is the best for these solutions? Lutron is a leading brand in the industry for a reason: when many homeowners think of integrated lighting and shading, they think Lutron. Offering customized and centralized systems, Lutron simplifies how you incorporate motorized shading into your day-to-day life.
From sleek yet subtle wall keypads and interfaces that make daily management easier than ever to shading and lighting fixtures that integrate seamlessly with each other and your existing décor, Lutron offers high-end solutions that benefit you and your home every day.

Want to find out more about Lutron motorized shades and how they can elevate your everyday routine? Give our team at DeVance Electronic Lifestyle a call or fill out our online contact form to schedule a no-obligation consultation with us. We look forward to working with you!