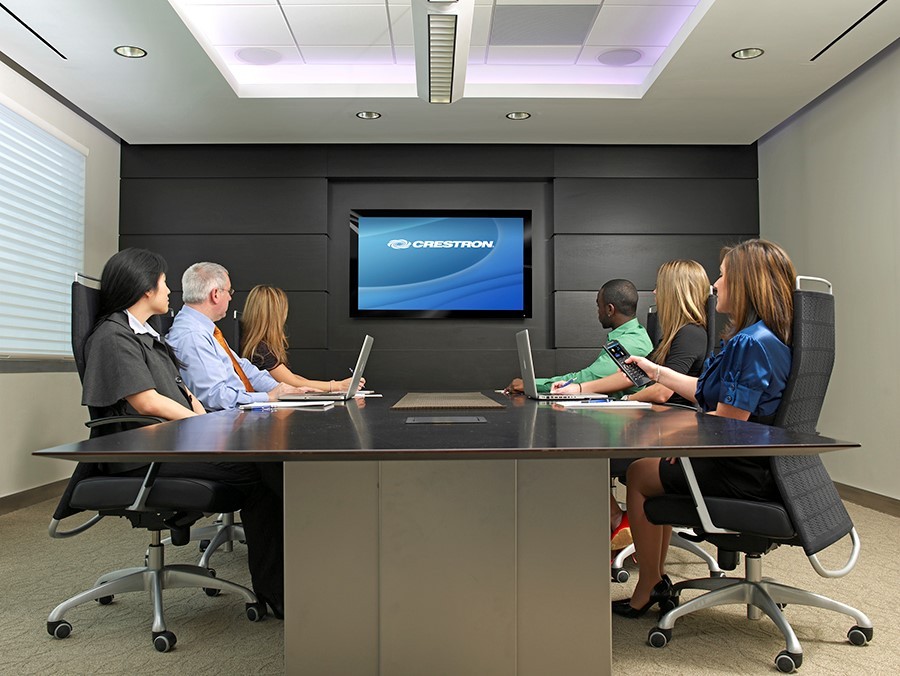 The modern boardroom is about more than just conducting meetings. It's about collaborating with people all over the world, closing deals with key clients, and making strategic plans that could impact the company for years to come. If you're relying on outdated or insufficient technology, you're hindering your company's ability to operate at peak efficiency and effectiveness.
Below, we cover the five technologies that are absolutely essential if you want a boardroom automation system that is reliable and capable of meeting all the needs of your Dallas, Texas area business.
SEE ALSO: 5 Commercial Audio Video Trends for 2017
1. High-End Sound System
Stop struggling to hear remote team members through weak, poorly placed speakers. A boardroom should utilize sound equipment that provides crisp, pure audio throughout the room. Brands such as Mark Levinson and Revel are a safe bet. These hi-fi audio systems are the product of decades of superior design and engineering. Your boardroom automation installer can strategically place the sound equipment and speakers so that you get perfect sound without any cords or devices cluttering up the room.
2. Lighting and Shading Control
Window shades or overhead lights aren't typically what you might think about for boardroom technologies, but they should be. After all, the lighting in a room ties directly into the quality of your visual displays—too much lighting can wash out the imagery, but you still need a well-lit room to conduct meetings.