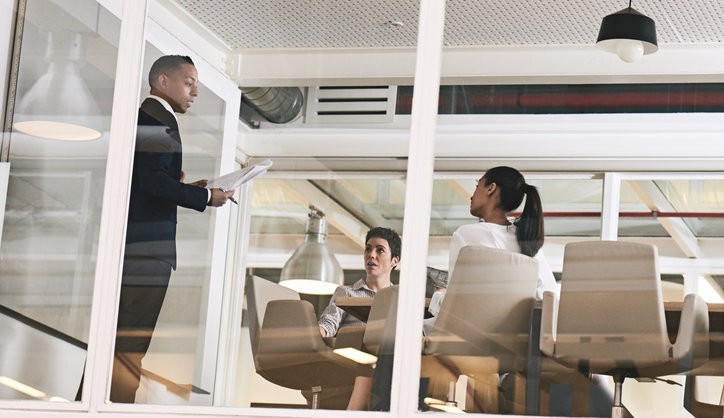 Collaborate & Communicate More Easily With Coworkers
It's often miscommunication that can lead to chaos at any type of business. No matter the size of your Dallas, TX company, you need specific spaces designed to foster teamwork and collaboration. Boardrooms and conference rooms are great for larger meetings or presentations – but what about those gatherings that require smaller, more intimate settings?
Huddle rooms are here to fulfill this need. Want to find out how these spaces are designed to make working with fewer colleagues in one room a breeze? Check out what goes into this smart setup below.