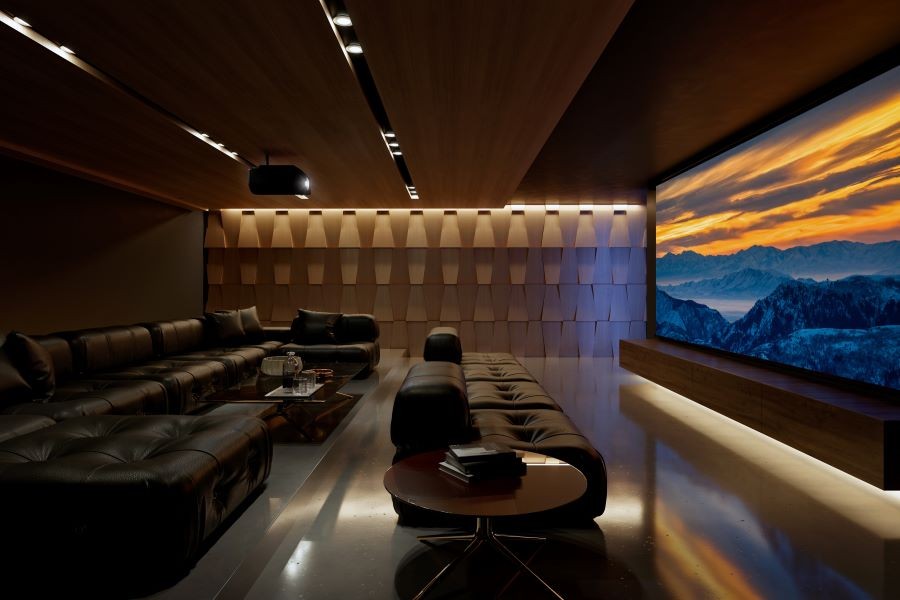 Defining a Custom Home Theater Installation
Are you considering the ultimate entertainment space for your home in Dallas, TX? If so, your thoughts have undoubtedly turned to the designated home theater. It's a room that offers the best in immersive audio and lifelike images, a place that transcends time and carries you away to unknown lands, encapsulating you in other people's lives.
Accepting the reality happening on screen requires brilliant, true-to-life images that occupy your field of vision and high-performance audio that engulfs the viewer. At DeVance Electronic Lifestyle, we create home theaters that transcend the quality of your local multiplex.
Of course, we know that not everyone is looking for the big screen experience. Some of our clients prefer a media room with a hidden 4K HDR TV and speakers, where tiered recliners give way to plush sections. A custom home theater installation is just that—customized for your unique needs, dreams, and desires.
Let's see how it's done.