Curators of Cutting-Edge Technology Solutions
Who We Are
Matt founded DeVance AV Design, Inc. in 2002, and his wife Dana DeVance joined him in 2007 to facilitate the growth and expansion of the business. Since that time, the dynamic duo has carefully crafted a team of professionals to provide turn-key solutions for their client's homes and businesses. We at DeVance listen closely to the desires of our clients, then design customized systems to meet their needs. DeVance installs, programs, and provides top-notch service for the custom home theater and automation systems in Dallas, Southlake, Carrollton, and surrounding areas. Our extensive experience and detail-oriented support team ensures the DeVance experience is pleasant and rewarding for years to come. We put our name on our company because we stand firmly behind the products and services we provide.
Our Mission
Our belief is that an Electronic Lifestyle, be it commercial or smart home automation in the Dallas area, should be a source of ease and joy, and not a source of frustration. When you're ready for a better experience, we're here to provide the custom solutions and quality care you deserve. The goal behind our projects is to create tailored technology solutions that facilitate and elevate your day-to-day lifestyle. Our professional staff is there to serve as your personal technology advisor that educates and guides you to solve all of your current and future technology needs. We take world-class care of every customer and thrive due to your referrals and strong recommendations. We strive to exceed our clients expectations on every project regardless of project size or budget.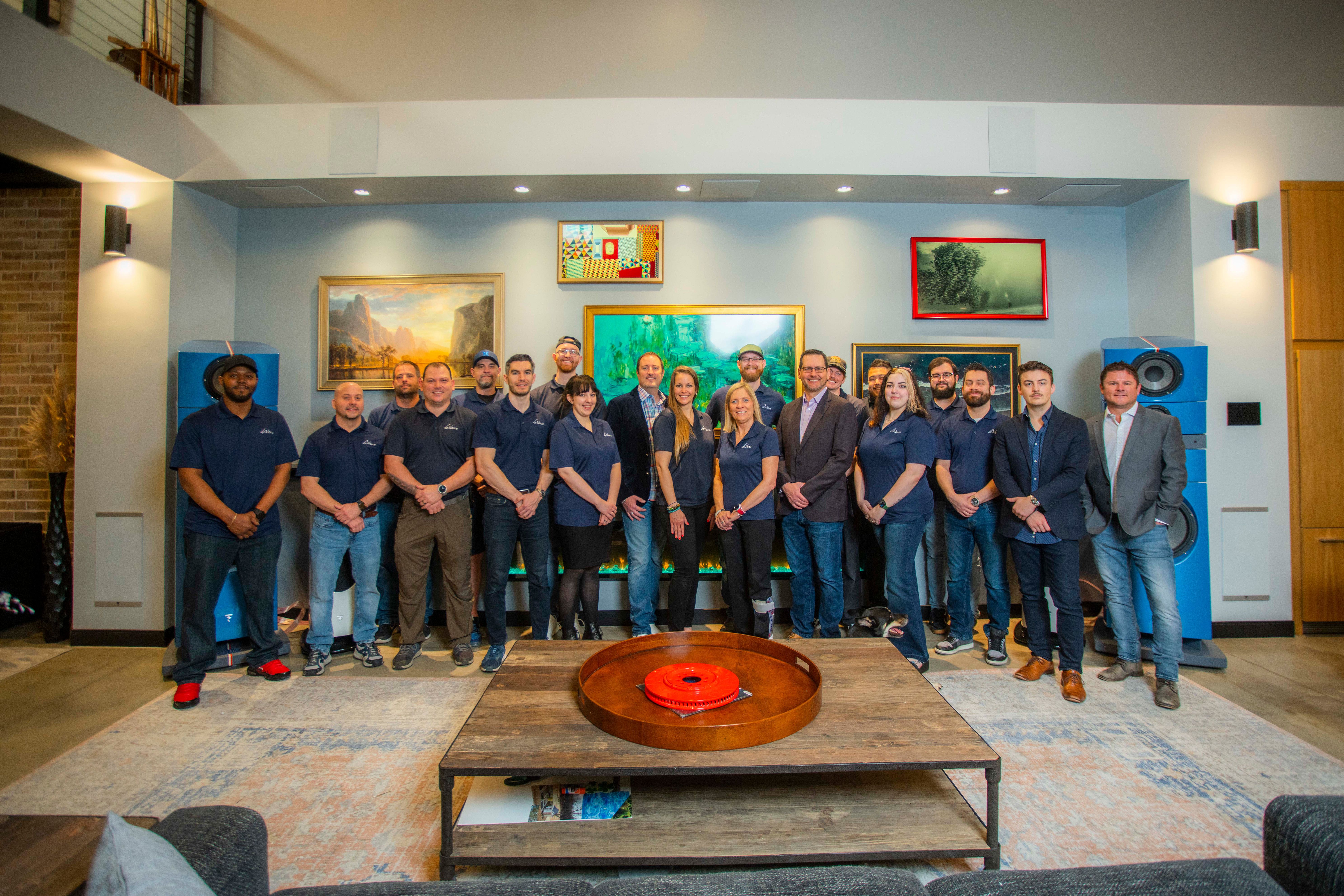 Matt DeVance
Founder | President
Matt DeVance, Founder and President of DeVance AV Design, has been in the custom audio video industry in Dallas since 1993, and he officially started his own company in 2002. Matt secured his loyal clientele by conscientiously designing custom home entertainment and automation solutions while providing excellent customer service long after his projects had been completed. Word of mouth referrals from clients, builders, designers and remodelers have been the cornerstone of his successful business. Matt is responsible for the overall leadership and vision of the company, as well as client project design, production, and sales.
Dana deVance
Co-Owner | Chief Visionary Officer
Dana is an active owner and oversees financial operations and company culture strategies as well as general internal processes to sculpt the growth of the company to fit the DeVance vision. Dana believes in the importance of service to our community, thus she participates in numerous programs facilitated by The Rotary Club of Dallas, and was President of the club in 2018 – 2019. Dana also encourages our team to participate in many community outreach programs, including working with students and teaching classes for The Construction Trade School, which Dana serves as a Board Member, as well as mentoring a student at Woodrow Wilson High School, as well as participating in Feeding Children Everywhere events and annual Bike Rodeo events, teaching kids safety on riding their bikes.
Wade Stephens
Vice President of Sales
Wade joined the DeVance team in January 2019 as Vice President of Sales. Wade has over 20 years of experience in the industry and enjoys working with customers on making their AV needs become reality. He is experienced in both residential and commercial with expertise in Crestron, Control4, Bi-amp, Yamaha, McIntosh, Bowers and Wilkins. Wade is married with two daughters and enjoys coaching his daughter's soccer team, doing Bible study with his men's group, and golfing.
Kyle Bryson
Operations Manager
Kyle joined the DeVance team in 2017. Kyle has recently landed in Dallas from his birthplace and home for the past 26 years, Philadelphia. He brings with him 5 years of custom install experience and a desire to deliver seamless solutions. Certifications in RTI, Control4, Lutron, and Crestron.
Kalyn Batchelder
Service Coordinator
Kalyn's role within our family lies in several areas in which he excels. He is an intricate part of our service team and acts as the Service Coordinator working closely with our world class service and support team. Kalyn also is our inventory manager and makes sure that all products are ordered timely, tracking inventory, and returns for defective products. His passion is amazing and we are so very glad to have him in our family.
Josh Bautista
Project Manager
Josh Bautista is an Automation Technician/Installer. He loves spending his free time with family and friends, with hobbies including snowboarding, working out and jogging. A Control4 Certified programmer, RTI Certified Programmer, Lutron Essentials, Crestron 4K Engineer, IDIS Solutions, and Savant Certified Programmer. Experienced in Lutron Lighting Programming Ra2/Homeworks, complex networks, and more.
Ivan Car
Project Manager
Ivan Car is a highly experienced professional in the custom home installation industry, with a career spanning over 20 years. Starting out in the car audio industry, Ivan quickly developed a passion for creating custom installations that exceeded his clients' expectations. This passion led him to transition into custom home installations, where he has built a reputation for excellence and attention to detail.
Over the course of his career, Ivan has amassed an impressive array of certifications in leading home automation systems, including Crestron, Savant, and Lutron. He is a true expert in his field, with an unwavering commitment to staying up-to-date with the latest technologies and trends.
Throughout his career, Ivan has maintained a steadfast dedication to honesty and integrity in all of his dealings. He understands that his clients place a great deal of trust in him, and he takes that responsibility very seriously. He approaches every project with an eye for detail, ensuring that every aspect of the installation meets his exacting standards.
In addition to his professional accomplishments, Ivan is also a loving husband and father of two sons. He values his family above all else, and strives to balance his career with his commitments to his loved ones.
Overall, Ivan Car is a consummate professional with a wealth of experience and expertise in custom home installations. His commitment to excellence, integrity, and attention to detail make him an exceptional choice for anyone looking to create a truly custom home installation experience.
Brandon Hernandez
Lead Technician
Brandon has just recently joined the DeVance family and we are so incredibly grateful to have him as a part of the team. Brandon has many years of experience in the Audio/Video industry. He grew up as an electrical apprentice and continues to display an incredible passion for taking care of his customers.
Team
Larry Polski
Scott Hill
Erick Eckert
Donny Welch
Jack Haight
Cheri O'brien
Cass Rees
Casey Bryant
Eric Hazel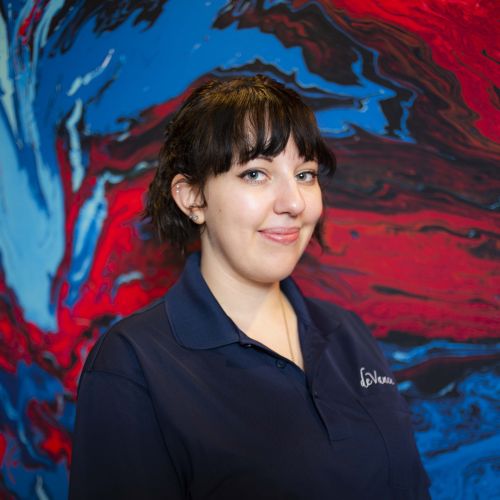 Sam Rees
Whiskey
Visit Our Showroom
Experience an up-close and personal look at the most intuitive and innovative technologies when you visit our fully immersive showroom.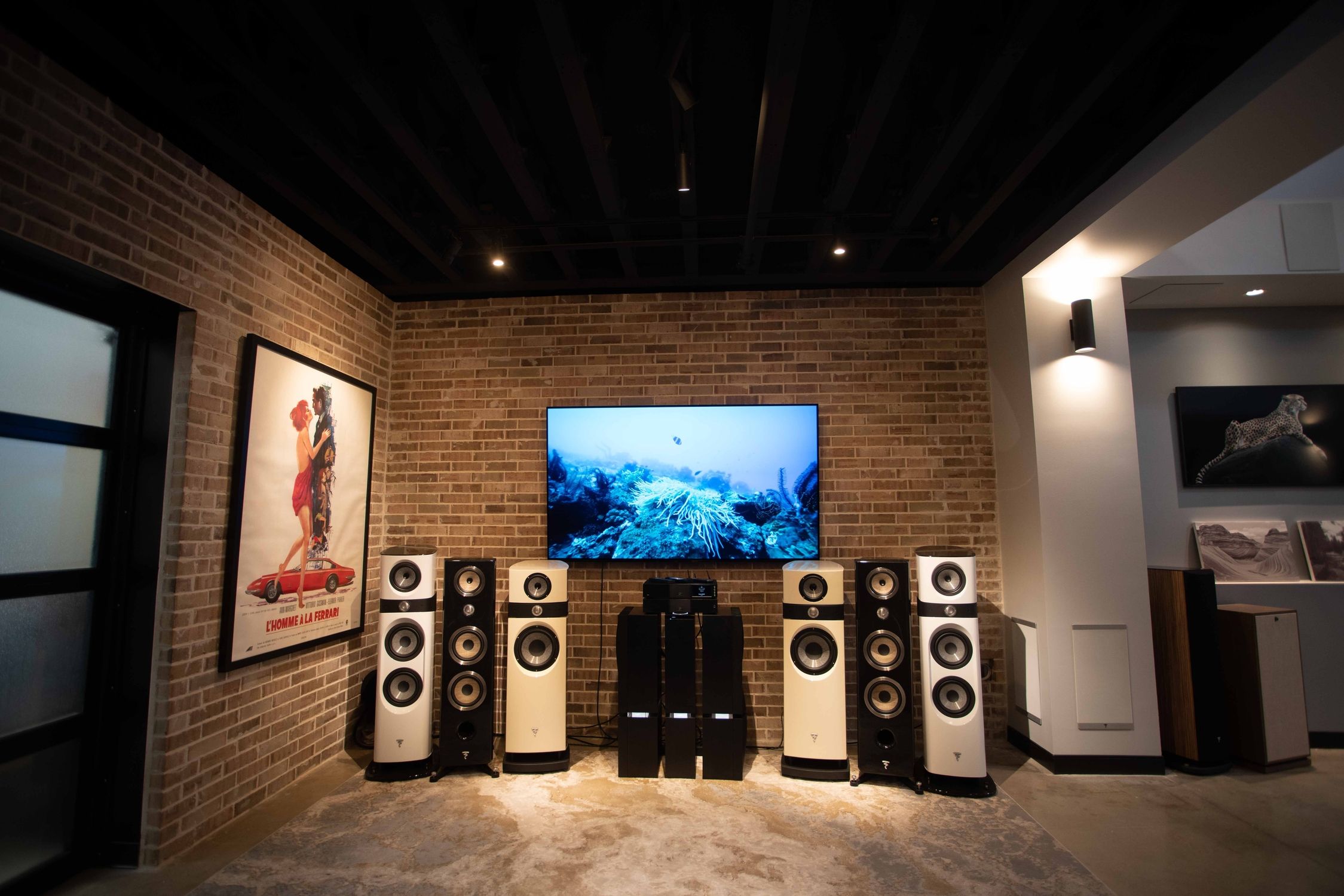 Awards
Dallas Builders Association ARC Award 2015 & 2017 (Associates, Remodelers & Contractors)

NARI Contractor's Choice Award 2015 & 2016

NARI Contractor of the year 2013 – Best Theater and Media Room $150,000 and over

Ferrari Club of America 2016 & 2017
Credentials
Lutron RadioRA2 Certification

Lutron Residential Shades Qualification

Lutron Homeworks Certified

THX Certified Integrators

Biamp Certified Programmers

CEDIA Certified ESC-T and ESC-N Installers

CEDIA Certified ESC-D Designers

McIntosh McMasters Certified