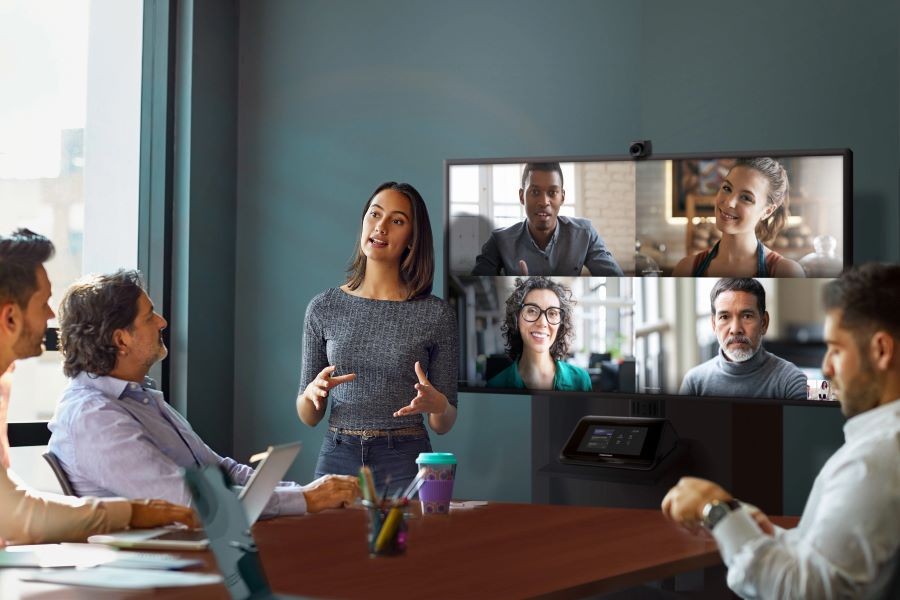 Create an Inclusive & Engaged Workforce
We've all experienced it—video conferencing gone wrong. It may be a last-minute request with key decision-makers or a hybrid meeting with remote workers, but it's clear as soon as you log into the meeting that all is not as it should be.
It may be challenging to see everyone in the room. The speaker is in an obscure corner, and the all-important visual cues are impossible to read. When the PowerPoint slide appears, it dominates the digital display, reducing everyone else to a small corner. When someone asks a question, you have no idea who it is or what they said.
There is a better way to ensure all your online meetings in Frisco, TX, run without a hitch and that all participants are visible, heard, and engaged. At DeVance Electronic Lifestyle, we have extensive experience as audio-visual integrators, custom designing and installing AV solutions ranging from huddle rooms to multiple conference rooms in large corporations. To accomplish this, we partner with Crestron and Biamp, industry leaders that offer state-of-the-art AV technology. Let's explore what they bring to the table.