Commercial Lighting Automation Promotes Employee Satisfaction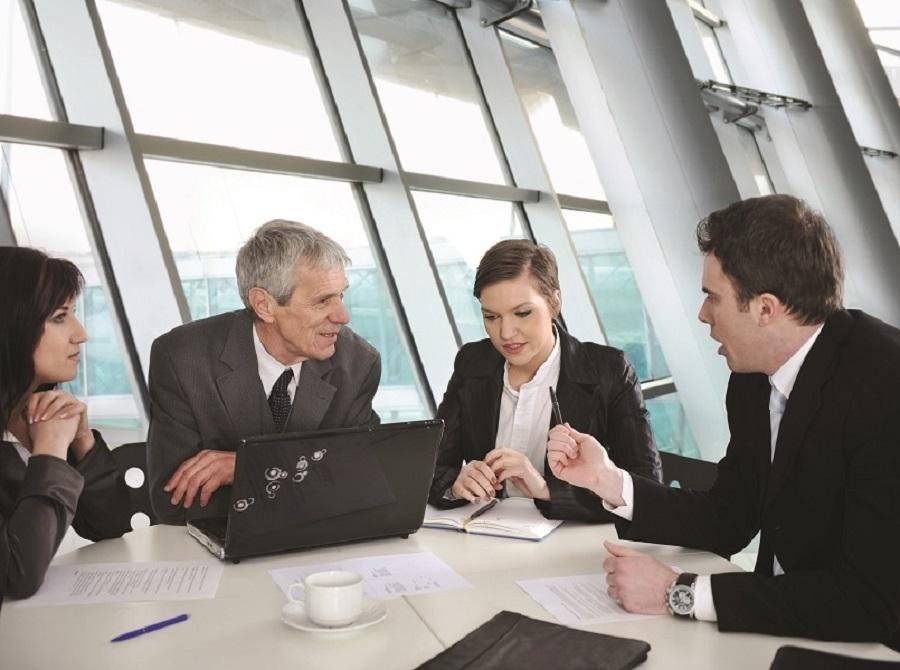 In previous blogs, we've discussed how lighting automation can save a significant sum each month, especially when you incorporate some low-voltage wiring and occupancy sensors. For example, today's shift to LED lighting has slashed energy costs nearly in half.
This month, we'll focus more on employees and how lighting ties into their job satisfaction and performance. When surveyed by the American Society of Interior Design, most employees voiced dissatisfaction with their office's lighting. Corporate lighting is often static and fluorescent, but there is an alternative. We've found that human-centric lighting, like the Lutron solutions we'll describe here, improves morale and productivity, assets which can, in turn, affect your Dallas, TX, business's bottom line. Keep reading to learn how lighting could provide a health benefit to your staff.
SEE ALSO: How Lighting Control Makes Your Conference Room Smarter
Lighting, With People in Mind

Human bodies crave varying lighting brightness and tone during different times of day, corresponding to the sun's rise and fall. The problem? We spend about 90% of our days inside. As a result, we're shut off from the illumination that we need to power through our tasks throughout the day, sleep well at night; then wake up and repeat. How can you break the vicious cycle and get your employees' health back on track?
Why Timing Matters
Often, employees talk about office lighting in terms of feeling "unnatural," even if they're not sure why. Corporate lighting's tone and brilliance usually doesn't correspond to the time of day. Your staff might notice these affects as mood problems at first, including irritability and sluggishness.
These issues stem from the light's energy level, as well as the time someone's exposed to it. Not ironically, higher-energy light, which appears in bright, cool tones, sparks greater energy in humans. This lighting atmosphere allows staff to power through long, afternoon meetings and complex, creative tasks. Conversely, low-energy, warm light stimulates melatonin production and signals your brain to go to bed soon.
Timing means everything here. For example, if your office lighting looks too cozy and dimly lit at 2 p.m., employees might fight off the urge to nap. On the other hand, bright, cool lighting looks a little jarring first thing in the morning, making staff feel irritable.
The Answer
All of these ideas sound beneficial, but who has time to set a lighting schedule and continually adjust throughout the day? The solution lies in automation. That's why DeVance pre-programs a lighting schedule into our Lutron installations that automates your office lighting. Lutron's motorized shades use their superior light-sensing technology to raise or lower as they follow this centralized lighting schedule. They are especially helpful all winter because they harvest more sunlight, decreasing cases of seasonal affective disorder.
At least eight of employees' waking hours are spent in offices: Don't you owe them some lighting and shading control that meets their biological needs? Also, when your team gains motivation to produce work, meet deadlines and spark interesting ideas, don't be surprised if your revenue rises!

Contact Us Soon!
Boost productivity and employee wellness with one automated lighting solution. To learn more about our services, call DeVance Electronic Lifestyle at (214) 389-4985 or visit our website. You can also click on the chat box in your browser to speak with a customer service associate. We can't wait to talk to you!