Create a Sleek & Streamlined Look with Hidden Technology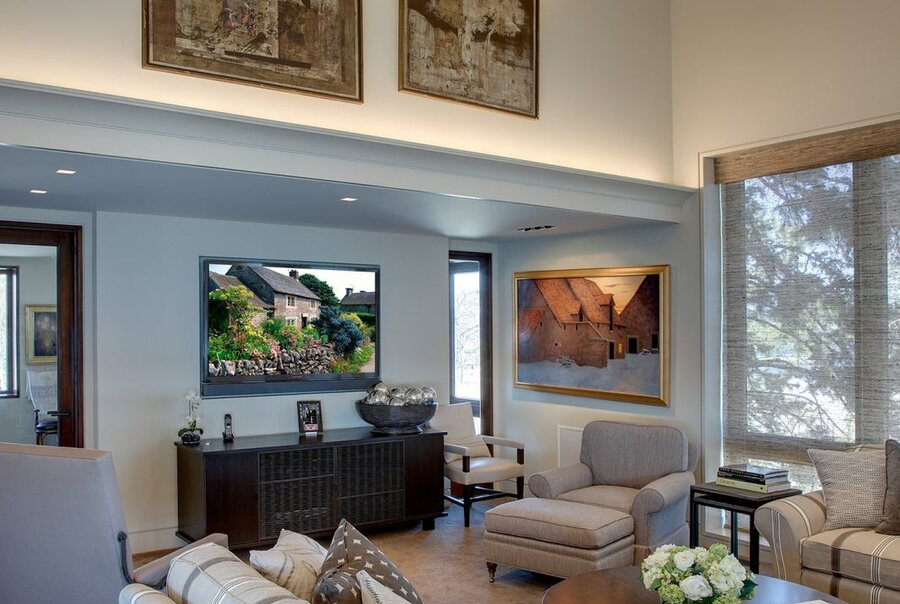 How Lighting and Hidden AV Enhance Your Desired Interior Design
One of the main obstacles to bringing smart home technologies into your home can be figuring out how they'll merge with your existing interiors and home decor. You want high-end solutions that perform optimally - but at what cost? You never want to compromise your personal interior design for the sake of your smart system's functionality.
But with hidden technology, you can have the best of both: premium-quality products and enhanced home design for your Highland Park, TX living spaces. Discover more about these sleek, smart solutions that create a streamlined home environment across your property!
SEE ALSO: Why Choose Smart Home Technology?
Lighting & Shading
While lighting can transform the atmosphere of a room, that doesn't mean you need to see the hardware that provides such illumination or shading. Trusted brands like Lutron offer minimalistic yet elegant fixtures and lamps that deliver bright lighting in any room, while a variety of motorized shades can blend in with their surroundings with little impact on the decor. In fact, both can help elevate the room's aesthetics, depending on fabrics and colors - it's up to you just how noticeable these hidden technologies are.
Audiovisuals
Today's advanced home entertainment systems are game-changers in your home. However, when they're not in use, you don't want intrusive technologies that take up too much room or throw off the theme or atmosphere of a living space. In-wall and in-ceiling speakers can deliver the high-end audio you want for every media performance! It's crystal-clear sound that you can hear and experience without seeing.
For your video displays, there are several options. Mirror TVs can double as mirrors when they're not on, giving your living space a larger appearance and providing enhanced decor overall. TVs that can showcase artwork and photos can also blend in seamlessly, whether on the screen or on a wooden panel that easily slides over the display. Additionally, screens that emerge from furniture or lower from the ceiling can reveal and conceal themselves at just the tap of a button! Experience your home entertainment in a mere instant, then revert your space to how it was just as quickly.
A Professional Installation
The installation of hidden technologies takes careful precision and attention to detail to ensure every solution merges seamlessly with its surroundings. Our team at DeVance Electronic Lifestyle provides an effortless, hassle-free installation for every component, guaranteeing their proper implementation that accommodates the unique layout and setup of the designated spaces. We prioritize an enhanced daily living experience combined with an elevated design that always matches your preferences.
Want to learn more about hidden technologies and how they can deliver high-end performance without ever sacrificing your personal design? Give our team a call or fill out our online contact form to schedule a no-obligation consultation with us. We can't wait to hear from you!